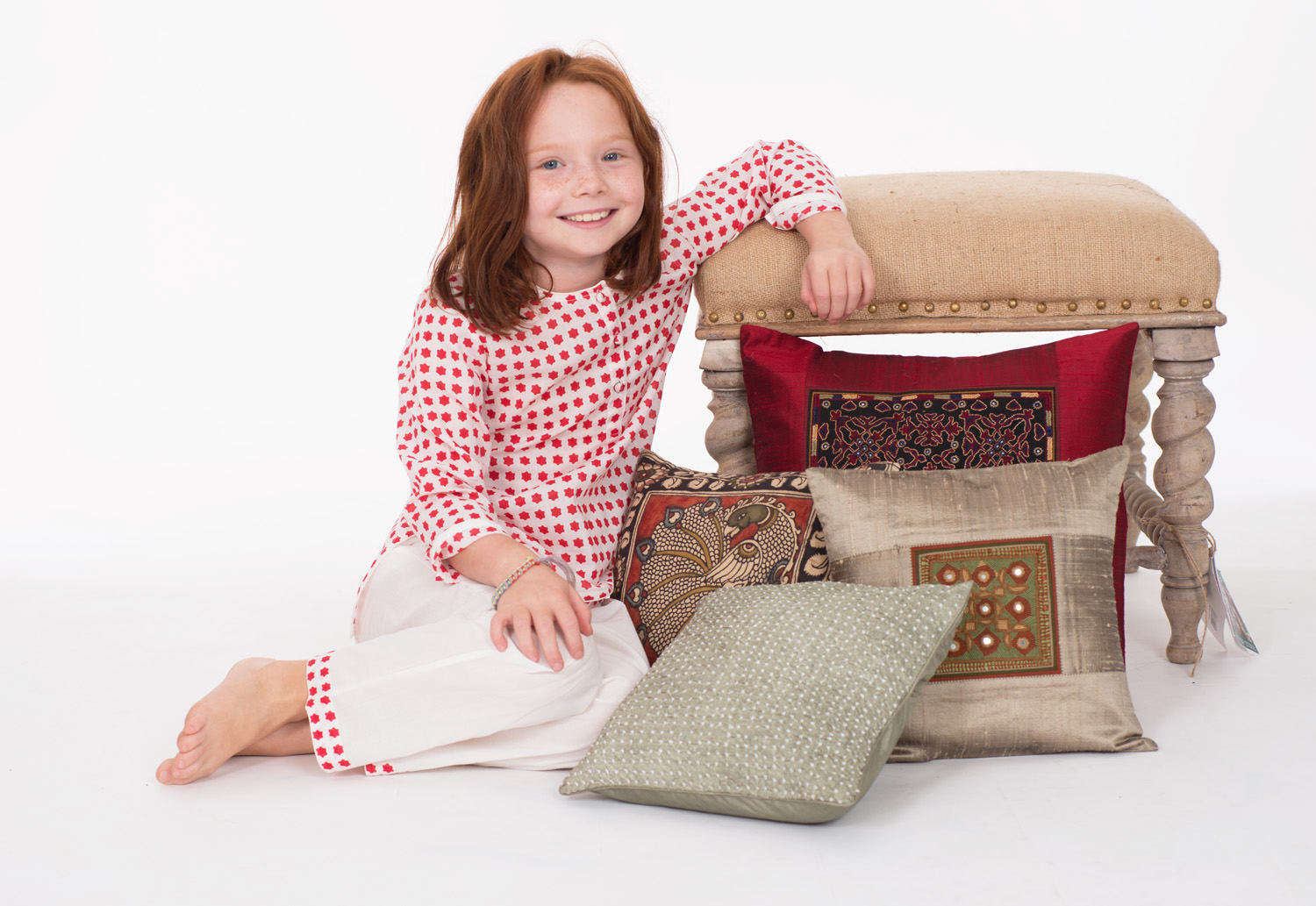 haath children's sleepwear makes going to bed colorful and fun!
Pajamas and Nightgowns are made from the finest cotton, featuring hand blocked prints in the most adorable motifs. Select from a myriad of designs and colors: birds, stars, moons and geometric shapes.
Choose from yellow, red, blue or green. Pajama tops have matching pants in stripes or solids with accented cuffs. Nightgowns offer accent piping around the neck and on the sleeves.
Each pajama or nightgown has a matching fabric gift bag. A great birthday or holiday gift! Prices range from $30-$35.