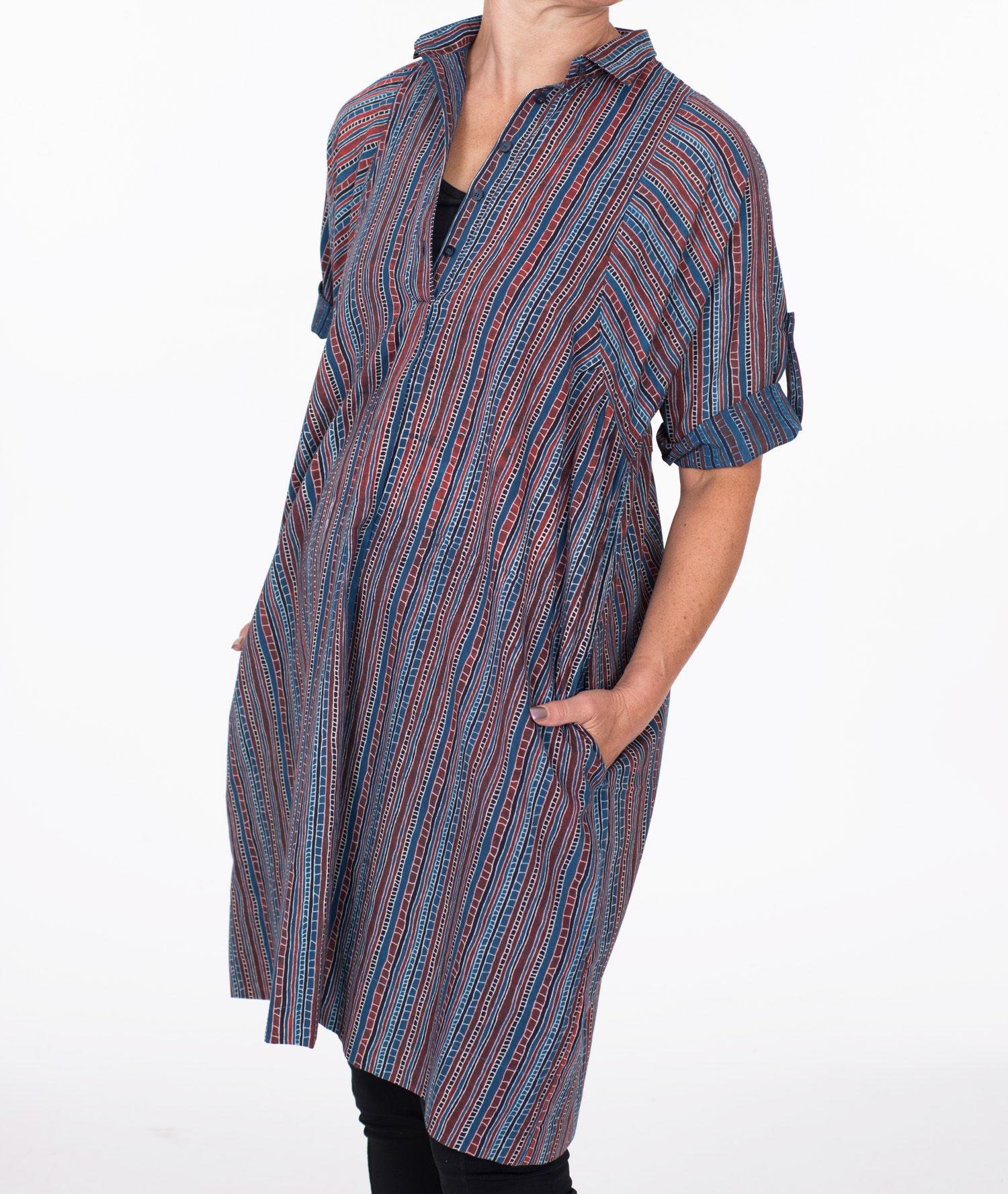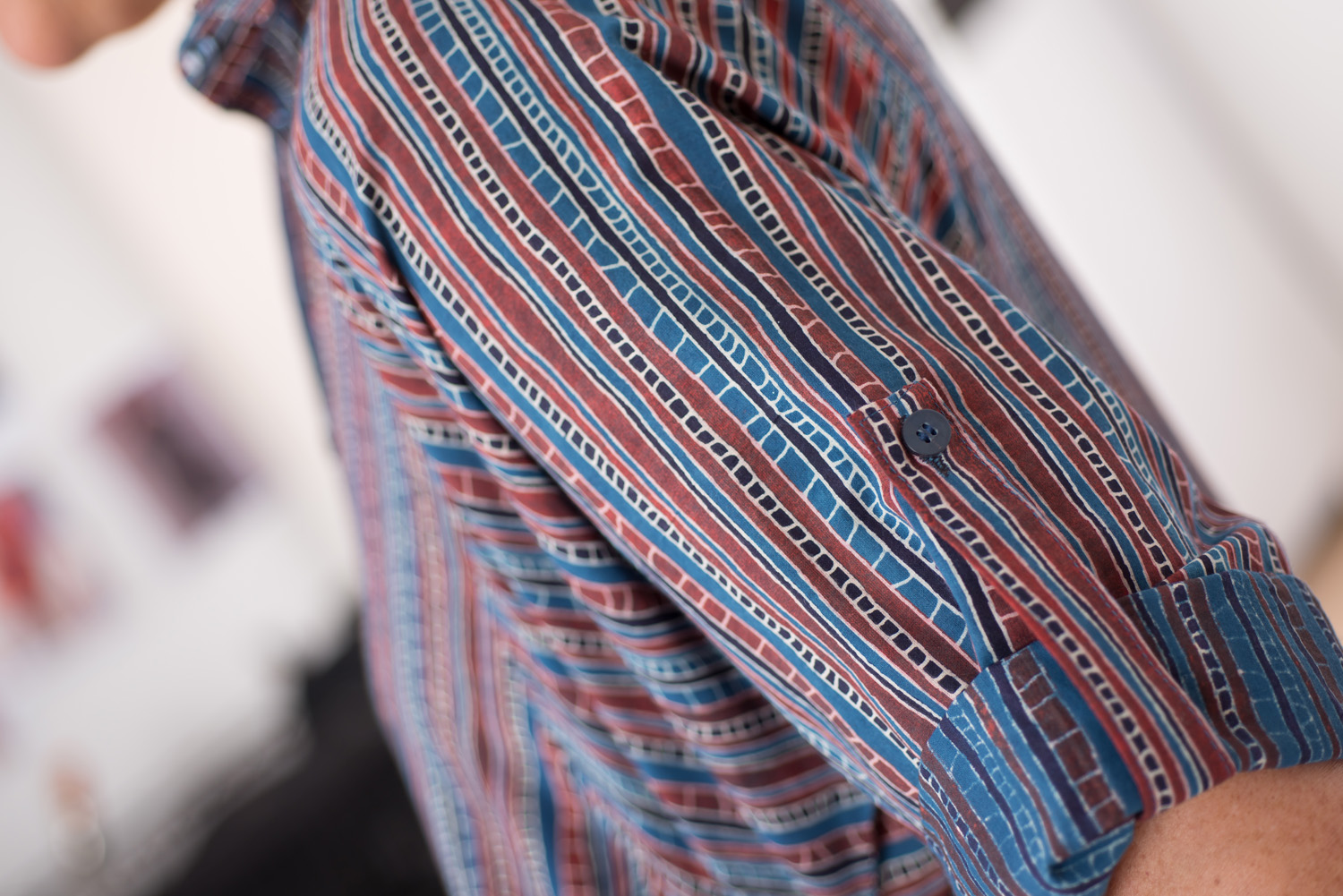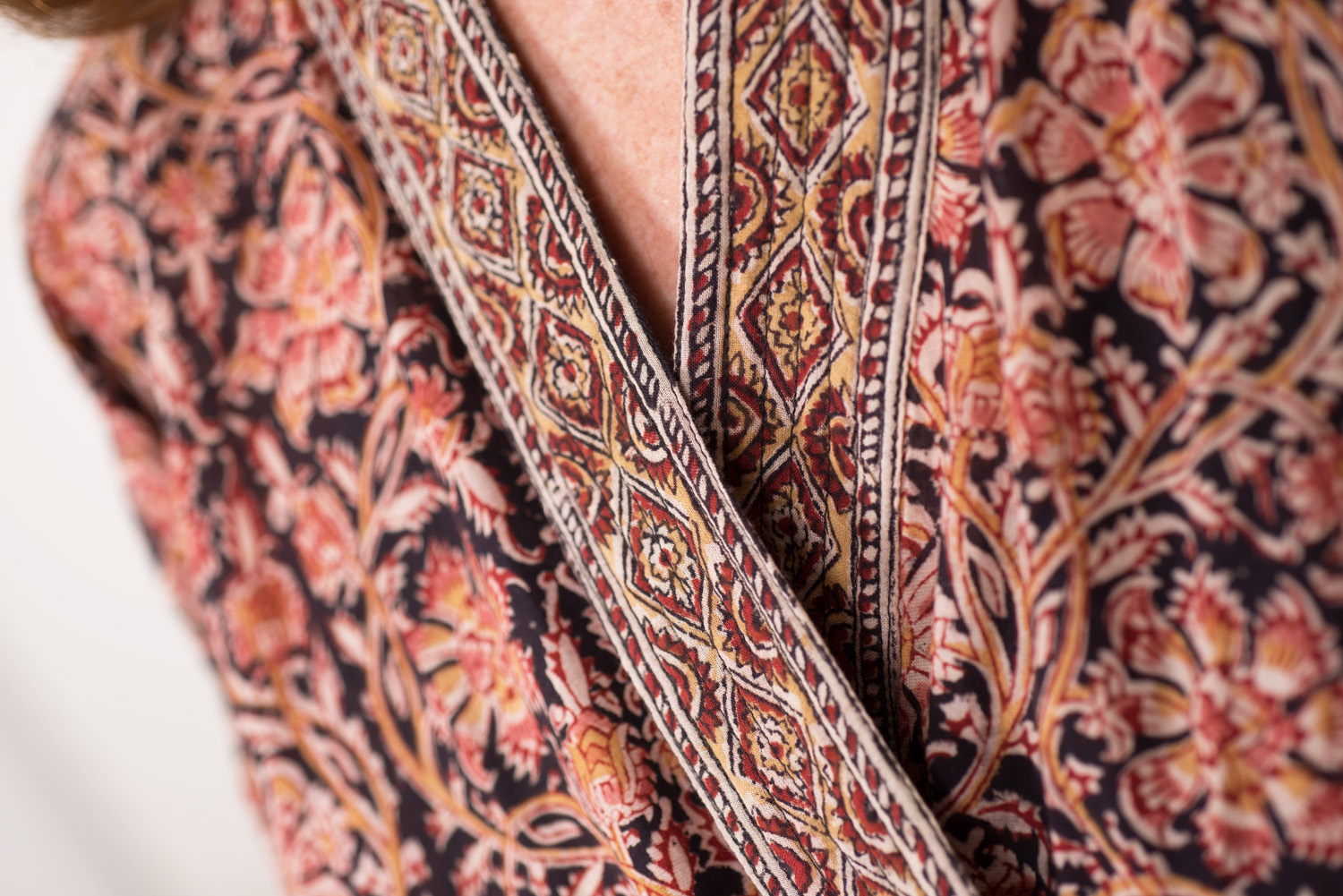 haath loungewear is casual and soft to the touch. Beautiful hand blocked print designs adorn dresses, robes and caftans.
Dresses:
Perfect for a warm spring or summer day and can be carried into the fall with a pair of leggings. Layering. Versatility. Dressed up or dressed down. Casual and transitional for today's active women
Robes and Caftans:
After a long day, wouldn't it be nice to change out of your work suit or dress and get into a comfortable robe or caftan?
Intricate hand block-printed and kalamkari designs are featured in a range of color. Caftans flow with your every movement. Comfortable. And, depending on your mood or your schedule, caftans can take on a casual look to encourage relaxing at home in the kitchen while preparing a meal or curled up by the fire place with a great book.
Kimono robes featuring kalamkari and hand block-printed designs on cotton. Robes offer a great layering option with a slinky silk camisole or chemise. Or perfect to thrown on after a shower or swim. haath robes are a perfect choice!
Prices range from $30-$40